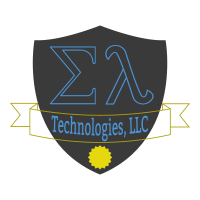 Sigma Lambda Technologies, LLC, formed and established by a group of qualified academic community, engineers, and scientists to produce and facilitate products and tools as well as grant their skills, expertise, know-how, and consultations to universities, non-profit organizations, and developing countries, with a view to create a better style of life for clients, customers, and people in different sectors of academia and industrial domains.
Our current products and service are, but not limited to,
writing, editing, formatting, and publishing paperback books and ebooks on bookstores and online worldwide outlets,
reviewing, editing, and formatting scientific papers then submitting them to well-known scientific journals,
editing, formatting, and aggregating scientific papers then publishing them as paperback books and ebooks,
designing, building, and maintaining on-the-cloud e-Learning Platforms for schools and colleges,
designing, building, and maintaining scientific journal-based websites and databases,
designing, building, and maintaining databases for academic purposes, such as libraries and resources managing and searching,
designing, building, and maintaining databases for non-profit organizations that deal with immigrants, refugees, and asylees regarding cases and management purposes,
planning, installing, and maintaining security surveillance cameras/systems with the capability of remote management and configuration,
installing, administering, and maintaining IT systems, such as websites, servers, networks, databases, security, surveillance, and VoIP on/off-premises,
designing and implementing controlling-on-purpose projects using different sets of microcontrollers, actuators, sensors, and PLCs as well as utilizing 3D printed prototypes,
configuring and managing trading servers and scripting through MQL4 (indicators, EAs, and strategies) for different Forex (Foreign-currency Exchanges) and Spot markets using candlestick philosophy, and
instructing and advising which cryptocurrencies have the right up or down movements in the crypto markets, and giving the know-how for the best strategies of mining and trading based on Proof-of-Work, Proof-of-Stake, Proof-of-Storage, and Proof-of-Replication.
Our company is registered and located in the State of Oregon, USA, with Business DLLC Registry Number and Certificate of Existence.
The interpretation of the company's privacy policy and its terms and conditions shall be governed by and construed in accordance with the laws of the State of Oregon, USA, and subject to the non-exclusive jurisdiction of the Federal and State Courts located in Portland City, Oregon.